The dental practice of Dr. Lindsey Dalley is based in Summerlin, Nevada and services the whole Las Vegas area as well as the surrounding communities.  
YOUR MOST TRUSTED
Dental OFFICE

IN Summerlin
Many people dread the thought of visiting a dental office , and it's difficult to find one you can trust. Our team is ready to go, ready, and able to provide outstanding service for all of your oral requirements! You're guaranteed top-quality service provided by our highly trained professionals who are constantly making use of the most advanced technology available, so don't wait any longer!
So many people dread going to the dentist, however it isn't necessary to be this way. Our team is ready to go, eager, and ready to provide excellent work for all your oral needs!
We use state-of-the art technology so don't wait any longer! Contact us now for more details on how we can help you get the best dental health possible.
We provide services to our patients in the Las Vegas Valley for all dentistry needs such as :
-Fluoride treatments
-Teeth whitening
Dental surgery and extractions
Don't wait any longer to make an appointment today so we can help you find the dental professional that is best for your requirements. We hope to hear about your needs soon!
We provide a range services including general, and restorative dentistry services for patients of all age groups. We pride ourselves on providing the best quality of care for each patient who comes across our thresholds. We offer dentistry services such as cleaning teeth and filling in cavities, or more complex work like root canals with sedation options on request!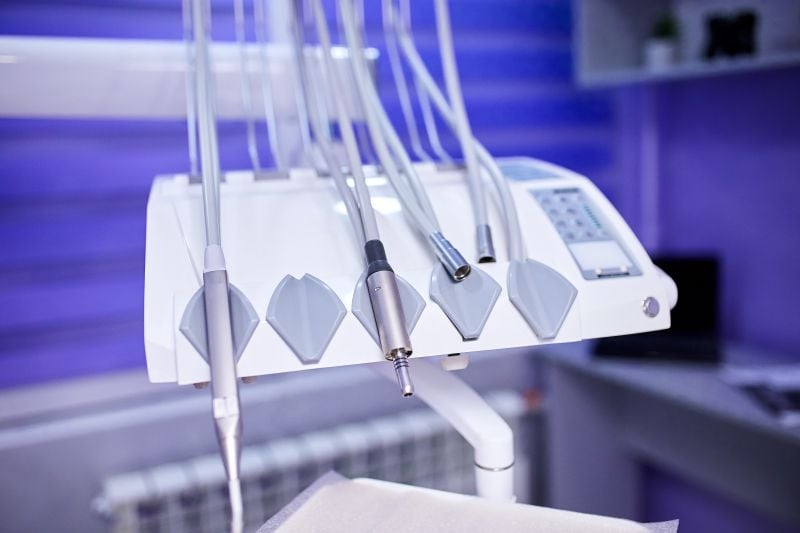 General Dentistry Summerlin
We help patients maintain a healthy smile. We offer general, cosmetic, and restorative dentistry services that meet our patients' needs. Restorative Dental Care Services include : Fillings -Root canal treatment in which the canals of a tooth are cleared and sealed with an inert material. Root canals are typically needed when there is pain with severe decay that has led to infection in the tooth. We offer this service to patients who have experienced symptoms like sensitiveness, swelling, soreness and bad taste of food or drink in mouth and extreme difficulty chewing.
Summerlin Cosmetic Dentistry
If you're looking to brighten your smile, restore an injury to your tooth, or enhance your smile in general cosmetic dentistry is what you need. Tee Whitening -Dental Implants We offer both in office and at-home tooth whitening. Dental implants are constructed of titanium, a material that naturally occurs within the bone of human beings. This implies that it is not in contact with other types of tissue such as gum or skin. Implants replace missing teeth as natural roots would do and can be used to anchor dentures! The procedure involves two visits: one for placing implants (usually with local anesthesia) and another to place an artificial crown on top of the implant (often done in the night while you sleep). Additionally Patients often see positive changes, not just psychologically but also physiologically after having this treatment completed.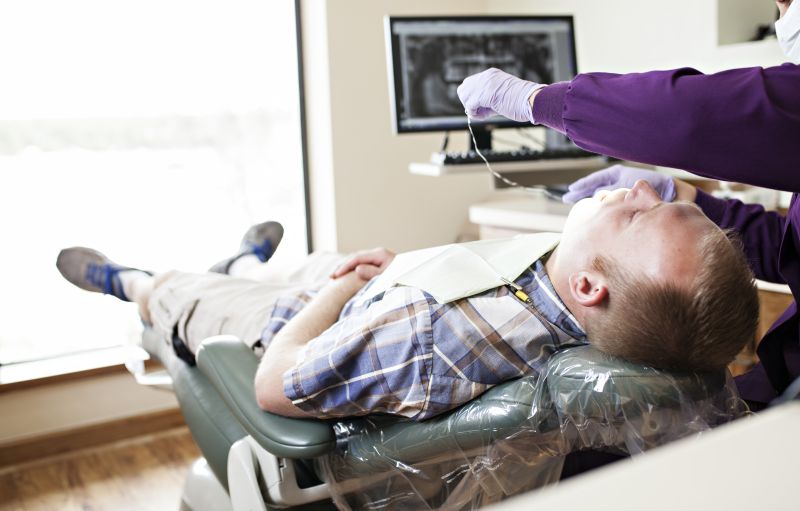 Summerlin NV Restorative Dentistry
Restorative dentistry is a specialty of dentistry that concentrates on the restoration, rehabilitation and reconstruction of jaws, teeth and related structures. This field is concerned with the prevention and treatment of all dental disease processes and urgent treatment for injuries to the mouth. Restorative dentists can work in any setting in which a dentist can provide care (private dental practice, or even public health). The principal objective of this specialization is to return the mouths of patients to the condition they were before by restoring their teeth, repairing dental damage that is caused by oral illnesses like periodontal diseases or tooth decay, as well as reconstructing jaws that have been permanently damaged due to accident or injury. The principal goal of restorative dentistry is to get the mouth to its diseased state through restoration and rehabilitation. Reconstruction is the process of restoring.
Dental Implants Summerlin Nevada
Dental Implants are an excellent option to replace teeth that are missing and restore your confidence. They're custom made, which means they're a viable alternative to dentures, if you've been considering dentures previously. Dental implants are made from titanium, which is a biocompatible metal that's healthy for your body and easy to maintain. Implants are placed into your jawbone, where they bind with it over time in order to provide you with permanent tooth replacement. The primary difference between this procedure and conventional dentures is that dental implants won't break or cause gaps as they are attached directly to the jaw by bone tissue. This means that besides being more comfortable for your mouth because of their durability, they also allow you more motion options in comparison to normal dentures because there aren't any bulky parts holding them in place. Another advantage of Dental Implants is how natural-looking they can be; depending on the kind of dental implant you select They can be designed to look exactly like your natural teeth. We offer a variety implant types from the more traditional "Standard Implant" that consists of an artificial tooth root as well as false teeth, called My Tooth Root/Dentures or our most exclusive option called"All-on-Four. "All-on-Four" procedure in which the denture components of all four are replaced with matching implants, even though only one is needed in order to avoid potential gaps between the two. The All-On Four option provides patients with better chewing abilities than traditional dentures as well as providing stability due to the fact that it is bonded directly into bone tissue.
Emergency Dentistry in Summerlin, NV
The term "emergency dentistry" is that refers to the specific procedures that are needed when there is dental injury. It could be anything from a basic filling to root canal therapy and more, depending on what sort of damage or trauma was sustained. An emergency dentist provides specialized dental care when there has occurred a type of injury to the mouth which requires urgent attention. It could range from simple fillings and root canal treatment to more intricate procedures like broken jaws, or more complicated tooth injuries that need repairing before they lose their function permanently due to a lack of oxygenated blood flow. The best method to discover the cause of your particular situation is by contacting our office.
Childrens Dental Center Las Vegas
Pediatric dentistry is a type of dental care that deals with the oral health needs of toddlers, infants, and children in the early years. Pediatric dentists are trained to tackle all aspects of oral health, which includes prevention and treatment of diseases that affect children's teeth. While adult dental care is focused on treatment and prevention of dental decay, pediatric dentistry concentrates more on how clean a child's teeth are. Brushing your teeth regularly, cavities dental health issues, and oral health problems in children such as the development of gum disease or an enlarged tonsil could all be treated by the dentist of your child. How To Prevent Dental Problems In Children? Brush your teeth at least every two days. Eat nutritious foods that don't contribute to plaque buildup such as sweets.
We have a team of highly-educated, experienced, friendly and caring dental professionals
Dr. Dalley is a native Nevadan who was born and raised in Logandale which is located approximately one hour to the east to Las Vegas where he presently lives with his wife and four children. He graduated from the University of the Pacific School of Dentistry in 1986 , receiving the following awards: Pacific Alumni Association Award for Outstanding Graduating Senior. Who's Who among students in American Universities and Colleges. Harry H. Hilp Award. Dental Auxiliary School of Dentistry Award. Omicron Kappa Epsilon Dental Honor Society. He is actively involved in his local community in which he is a member of town advisory board subcommittees and Town Advisory Boards as well as founding members of several nonprofit organisations. The man is an Eagle Scout and serves as the Assistant District Commissioner for the Boy Scouts of America's Anasazi District. When he is not in the office he enjoys outdoors activities i.e. off-road vehiclesand hunting, jet skiing, and ultra-light aircraft. Dr. Dalley is committed to keeping abreast of the latest developments regarding cosmetic dentistry. He most recently graduated from his Advanced Anterior Esthetic Program at Las Vegas Institute for Advanced Dental Studies where all aspects of dentistry are utilized to enhance the appearance of your face. The Dr. Dalley graduated from University of the Pacific School of Dentistry in 1986 , receiving the following awards: Pacific Alumni Association Award for Outstanding Graduating Senior Who's Who among students in American Universities and Colleges Harry H. Hail Award Dental Auxiliary School of Dentistry Award Omicron Kappa Upsilon Dental Honor Society. Graduated from LVI "Las Vegas Institute for Advanced Dental Studies" in the advanced course as well as the Master's course. Dr. Dalley talks about his practice Watch the clip of a video chat with Dr. Dalley View the press release page Check out an article in a recent paper article regarding Dr. Dalley Call (702) 787-2771 now to schedule appointments with Dr. Dalley or Request an Appointment online.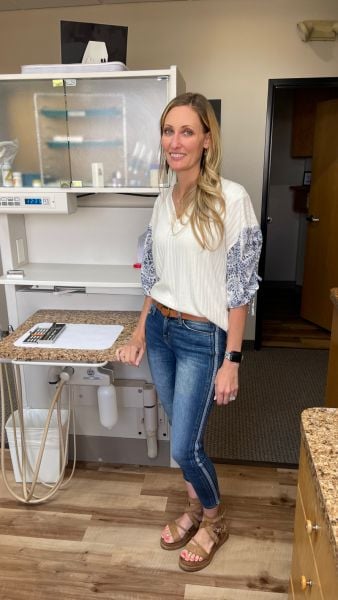 Lacey
Treatment Coordinator
Jane
Hygienist Jane, the head of our hygiene department, has been with Dr. Dalley for over 16 years. All of our hygienists graduated from the Community College of Southern Nevada.
Teresa
Hygienist Teresa joined our team more than five years ago. She is a graduate of the Community College of Southern Nevada.
Lori
Hygienist Lori joined our team in the last five years. All of our hygienists graduated from the Community College of Southern Nevada.
Wow! I can't believe this is the best dental office I've ever been to! They are super friendly and Dr. Dalley is so cool. He explained everything in detail and made sure that my treatment was affordable.
Dr. Dalley was fantastic; I had two fillings done.   He went over a care plan for future procedures with me and was very informative. The staff, including Lacy, is extremely friendly and helpful. I give this great office five stars.  *****
Jane, my dental hygienist, is fantastic. I'm terrible with names, but I've seen her three times now and she's fantastic. She is gentle with my teeth and has an excellent bedside manner.  It doesn't take long for her to do the cleanings and then Dr. Dalley comes in to check on me.  I highly recommend this office!
Keep your teeth in tip top shape with these simple dental tips provided by Dr. Dalley. Be sure to visit your dentist on a regular basis and floss your teeth at least every two times a day.
Personal Dental Care: You First, Before The Dentist
Sep 9, 2019
Most people think that its the dentists job to take care of peoples teeth. Its quite true but the...
Understanding Restorative Dentistry
Sep 9, 2019
No one likes to have teeth that are not bright and white. Teeth are a very important aspect for...
How to Find the Right Cosmetic Dentist
Sep 9, 2019
There are a number of ways to select a Cosmetic Dentist, some good, some bad. Below I describe...
We Also Serve These NV Cities and Communities
Summerlin dental las vegas
Thank you for your inquiry about our dental practice. If you have any questions regarding your dental hygiene, we suggest to set up an appointment with Dr. Dalley or one of our fantastic dental Hygienists. We're pleased to offer an array of dental services to meet all of your requirements.
We've been proud to provide the requirements of our Las Vegas patients for more than 30 years. We are proud to offer comprehensive general dentistry and helping our patients to improve their overall health with dental care.
Tuesday  8:00am – 5:00pm
Wednesday  8:00am – 5:00pm
Thursday  8:00am – 5:00pm
Closed Friday-Monday and Holidays: Closed